Looking for Resort in Agonda
If you're looking for resorts in Agonda, you've come to the right place. Agonda is a beautiful beach town in southern India that's perfect for a relaxing vacation. There are plenty of resorts to choose from, Indeed Agonda Serenity Resort is one of the top resort in Agonda.
Agonda Serenity Resort is situated on Agonda Beach. If you are searching for resorts in agonda It has 7 Sea Front, 14 Garden View Huts and 4 Basic Cottages. The garden-like looks make completely different from the other Agonda Beach Resort which is available in Agonda Beach.
There is no doubt that Agonda Serenity Resort has the best accommodation at Agonda Beach. Book our luxurious huts with best rates for your stay in Agonda.
COVID19 safety measures are taken. Sanitized and Clean.
Beach Resort in Agonda
Accommodation
Accommodation in Agonda Beach – The Resort with Peace
Perfect Beach
Vacation in Agonda
Book Sea Villas, Huts & Garden Cottages – The Resort with Peace & Serenity in Aaonda
Fulfill Desires​
The time spent on the beaches is never wastes. Get the best accommodation in Agonda with our resort in Agonda.
Travelling
Agonda the top favorite destination for international tourists. Book with us directly and available direct benefits.
Adventure
Get the thrilling experience by surfing on the waves of Agonda Beach. Go be the adventurous.
Why Agonda Serenity
Resort?
Beautiful glance of Agonda Serenity Resort
Sea Facing Hut
Amazing garden and ocean view from the huts.
Garden View
Mesmerizing interior to make your time special.
Bath Room
Exotic bath rooms.
What People Are Saying
It always feels good when guests express their satisfaction about our resort in Agonda.
Stayed here in December with my family for 7 nights. This place is lovely. The beach huts are are new all, bright and airy. The cleaning ladies do such a good job, the whole place is spotless. The food in the restaurant is some of the best in Goa, absolutely delicious. Also the staff are so friendly and helpful And can't forget Bruno the hotel dog, who we all adored. Would definitely stay here again. Well done guys, you are doing a brilliant job.
I stayed with my partner here in earlier Dec. Serenity is a lovely beach resort. With nice restaurant, very nice setup of room and open roof bathrooms were very beautiful. They cleans your room every day. Nice and friendly staff makes this place more special. We are definitely coming back.
We didn't stay here but we came for dinner per recommendation. Hopefully will be back before we leave! Wonderful ambience right on the beach, beautiful beach hut restaurant. Absolutely delicious garbanzo burger and veg kofta. Thank you!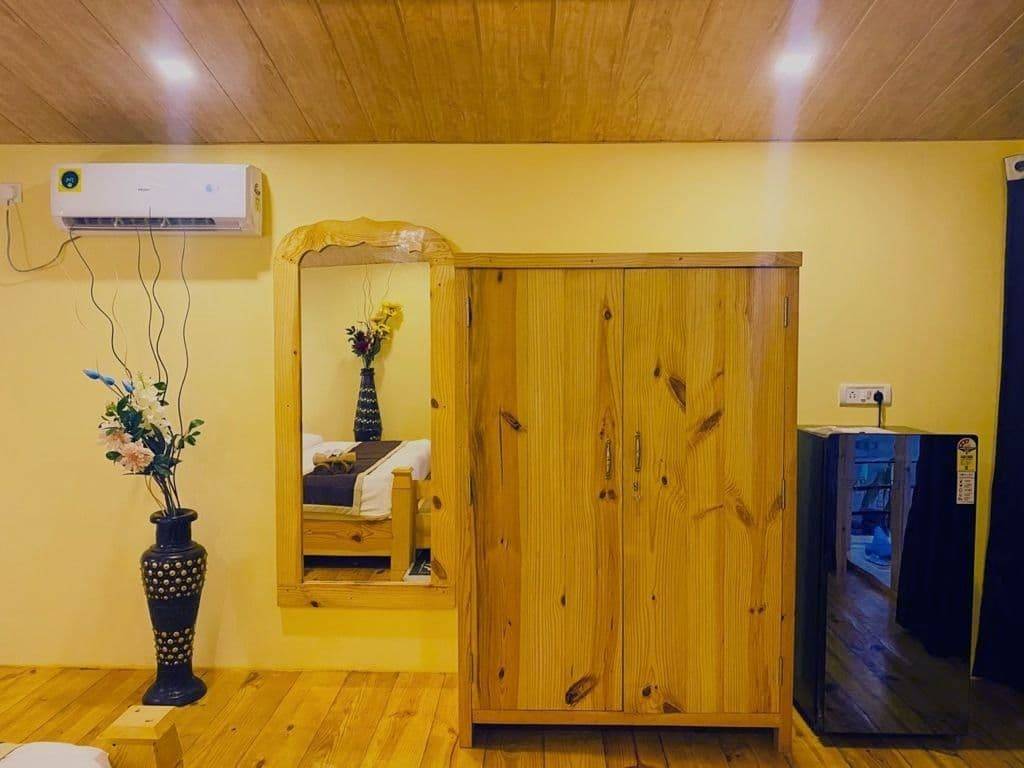 Agonda Serenity Beach Villa
Agonda Serenity Beach Villa is the sister property of our resort. Its fully furnished and decorated with all modern amenities. You could enjoy the same facility just couple of steps away from our property. These are spacious villas. with jacuzzi. There are only few resorts in Agonda with jacuzzi & Agonda Serenity Beach Villa being one.